After having seen the work of TMP, and seeing the movie Iron Man, I decided that I wanted to make my own helmet/ costume. I know it will never be as good as TMP's stuff, but I'll have a go anyway.
So far I have only made a full sized faceplate from cardboard, tape and wire, but I think it looks pretty cool.
It looks a little rough, but pretty much all I did was study a picture of TMP's helmet, and the movie helmet, and started wildly cutting shapes out of cardboard, and taping them together.
I do intend to finish the back of the head, and possibly the whole suit, but after I have the basic shape in cardboard, I am going to smooth the edges with bondo.
The method of construction is loosely based on
this tutorial.
There is still a
HELL OF A LOT
left to do.
Here is a picture.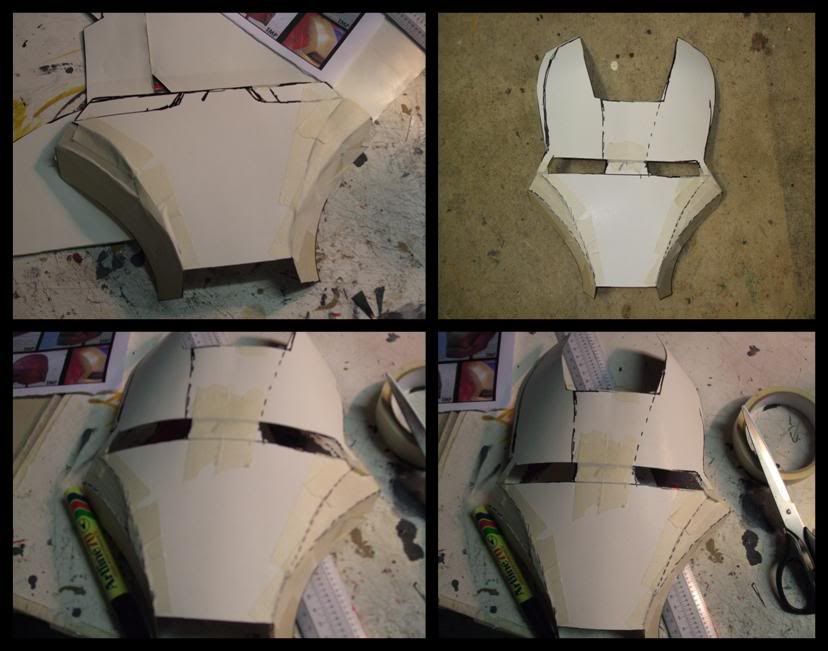 Thanks a lot
Luke